Inspiring Communicator Awards 2015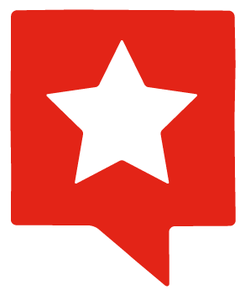 Nominations are now closed.
We're delighted to announce the launch of the CharityComms' Inspiring Communicators Awards 2015. Nominations are now closed.
The Inspiring Communicator Awards recognise and celebrate people who are inspirational communicators within or for their organisations.
Our Awards highlight those people who particularly demonstrate professionalism, expertise and – above all – inspiration in their use of communications for a cause or charity.
Who can be entered?
Anybody can be entered – colleague, employee, manager, volunteer, consultant/agency contact, even your CEO. The nominee doesn't have to have 'communications' in their job title – just running through their veins. Remember: these awards are for individuals, so please don't nominate your whole comms team or groups of colleagues.
What does it cost?
It's free to nominate if you are an individual or organisational member or a corporate partner of CharityComms. Nominations will only be accepted from CharityComms members. If you're not sure if you or your organisation is a CharityComms member, or would like to join, please contact lally@charitycomms.org.uk
You don't need to worry whether the person you are nominating is a member or not.
What are the criteria for winning an award?
At its most basic the person nominated needs to be inspiring. The kind of criteria the judges will be looking at include:
Their professionalism and high standards
Their innovation and creativity
Their communications internally
Their communications with volunteers
Their dedication to their work
Their championing of the cause/charity externally
Their pioneering of new communications skills and knowledge
Their efforts to help others in the charity sector be better overall communicators
Their ability to make things happen
The more areas a person is inspiring in the better – but the judges will be looking at your nomination for what you feel shines through most strongly.
How do I nominate someone?
Complete the nomination form. It's as simple as that. Please don't tell the person that you are nominating them, to avoid disappointment if they don't win! Feel free to nominate more than one candidate (although you'll need to fill in a form for each, and don't forget – no teams). No selfies please. And remember that the judges will be basing their decision on this entry form, so please try and do your nominee justice.
Who will be judging the awards?
The judges will be Vicky Browning, director of CharityComms; CharityComms' chair of trustees John Grounds (strategic marketing consultant) and vice chair Gail Scott-Spicer (chief executive of Carers Trust); and Inspiring Communicator Award 2014 winners Nick Radmore (deputy director of brand and content, Great Ormond Street Children's Hospital Charity) and Zoe Grumbridge (head of fundraising and communications at Refugee Action).
What's the deadline for entering?
The deadline for entries is 5pm on Wednesday 7 October, with the winners being announced at our Awards evening on 26 November.
Any questions? Please email duncan@charitycomms.org.uk