Inspiring Communicator Awards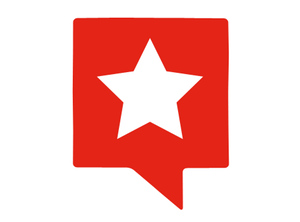 CharityComms' Inspiring Communicators Awards recognise and celebrate people who are inspirational communicators within or for their organisations.
They're like an OBE for services not to the Empire, but to charity communications. They highlight those people who particularly demonstrate professionalism, expertise and – above all – inspiration in their use of communications for a cause or charity.
Nominations for the 2016 Awards are now closed. The winners were announced at our awards evening on Thursday 24 November.
Who is judging the awards?
The judges are Vicky Browning, director of CharityComms; CharityComms' vice chair of trustees Gail Scott-Spicer (chief executive of Carers Trust); and Inspiring Communicator Award 2015 winners David Bowles (head of public affairs, RSPCA), Emma Guise (director of communications, Macmillan Cancer Support, Sarah Marl (marketing and communications manager, EFDS) and Hanif Leylabi, communications officer at the Paul Hamlyn Foundation and CharityComms trustee.
Who's won in the past?
Winners included experts across the full range of communications specialisms, including brand, PR, marketing, media, story-telling, digital and more. Take a look at the full list.