Case studies and stories
Creatives Group
7 February 2014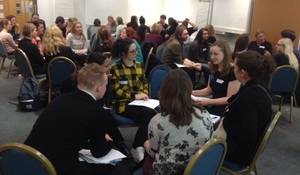 Sarah Westlake, senior editor at MS Society talked about improving processes at the MS Society to identify case studies, and the brilliant new database being developed. She explained how they got started, who they got involved, and what they have learned along the way.


The Group will meet three times a year and can communicate between events via our LinkedIn forum.
Attending CharityComms Creatives Group events is free and exclusive to CharityComms members.