Digital tools and channels: make the most of your digital presence
Conference
19 October 2017
09.30 - 17.00
CharityComms organisational and individual members: £175+vat
Corporate Partners: £220+vat
Small charity (income up to £1m): £195+vat
Medium charity (income £1-5m): £245+vat
Large charity (income £5m - 10m): £280+vat
Super large charity (income £10m+): £310+vat
Corporate/Public sector: £395+vat
etc.venues (Prospero House)
241 Borough High Street
London
SE1 1GA
From your website to email, apps to social platforms, digital channels are increasingly providing the primary ways for your supporters, volunteers, staff and beneficiaries to interact with your organisation or cause.
In this event you'll get inspiring ideas and best practice guidance to make sure you're getting the most out of your digital platforms, targeting your time, energy and investment to best effect.
Metrics that matter – measuring the effectiveness of your digital channels
Next level social media – case studies of innovation on social platforms
Test and learn – optimising performance through A/B testing
Web strategy – keeping your web presence in tip top condition
Build and nurture your email list – the key to your digital relationships
A CRM mindset – using data to deliver user-centred integrated digital experiences
Who does what? How digital structures and roles are changing
Twitter ads, promoted posts, retargeting – how to get the most out of your digital advertising budget
The perfect brief – how to capture requirements for your online projects
How to manage and support online communities
Developing effective digital services
Refreshments and snacks will be provided during the breaks and there'll be a two-course networking lunch.
Have a question about the content? Please get in touch with Emma. Have a question about the event in general? Please get in touch with Harri.
Sponsored by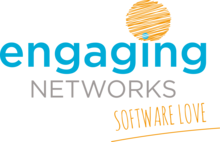 I want it on the agenda!
Is there something you think this event should address? Outstanding work you'd love to hear more about? Please get in touch with Emma Wickenden.