Digital trends: how charities are adapting to shifts in the digital landscape
Seminar
23 March 2017
14.00 - 17.00
CharityComms members/corporate partners: free
Non-members: £70+vat
Live broadcast: CharityComms members can join us virtually for free. See below for more information.
King's College London - Strand Campus
Strand
London
WC2R 2LS
Augmented reality game Pokemon Go grew to have more daily users than Twitter in a matter of days. From changing patterns of media consumption to new technologies and platforms, digital communications are constantly moving – it's hard to know which trends will have a lasting impact on how charities reach and engage with audiences.
In this event we'll hear from charities about how they're innovating and changing their approach to take advantage of new opportunities, from VR to volunteer management, mobile apps to multiplatform and chatbots to contactless payments.
Live broadcast
If you're a CharityComms member and you'd love to watch the seminar but can't join us in person, then we'd love for you to join us virtually. Sign up to our Periscope broadcast now.
Sponsored by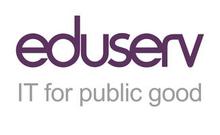 Calling all potential speakers
Is your organisation ahead of the game in an emerging digital space, or innovating in an existing one? Please email Emma Wickenden with your 100 word pitch outlining what your session would cover and why you think it would be useful.
I want it on the agenda!
Is there something you think this event should address? Outstanding trend-setting work you'd like to hear more about? Please get in touch with Emma Wickenden.