Digital trends: how charities are adapting to shifts in the digital landscape
Seminar
23 March 2017
14.00 - 17.00
CharityComms members/corporate partners: free
Non-members: £70+vat
Live broadcast: CharityComms members can join us virtually for free. See below for more information.
King's College London - Strand Campus
Strand
London
WC2R 2LS
Augmented reality game Pokemon Go grew to have more daily users than Twitter in a matter of days. From changing patterns of media consumption to new technologies and platforms, digital communications are constantly moving – it's hard to know which trends will have a lasting impact on how charities reach and engage with audiences.
In this event we'll hear from charities about how they're innovating and changing their approach to take advantage of new opportunities, from VR to volunteer management, mobile apps to multiplatform and chatbots to contactless payments.
This event is now fully booked. To be added to the waiting list please email Robyn Lewes. Alternatively, if you're a CharityComms member, you can watch the seminar live on the day via Periscope (details below).
Sponsored by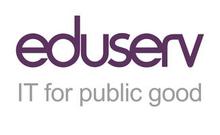 ---
Live broadcast via Periscope
If you're a CharityComms member and you'd like to watch the seminar but can't join us in person, then we'd love for you to join us virtually. Sign up to our private Periscope broadcast now (booking closes at 12pm on Tuesday 21 March).
Please note: in order for us to invite you to watch the live broadcast on the day, we need your Periscope name at least two days before the event (email Robyn by Tuesday 21 March) and for you to be following us: @CharityComms. After this date, we won't be able to invite you to the broadcast.
---
On the agenda
14.00 - 14.20
Registration
14.20 - 14.25

Welcome
Neil Gunn, senior digital strategist, Forum for the Future

14.25 - 14.50
Chatbots and charities
Chatbots are supposed to replicate one-to-one contact, with some commentators speculating that they may surpass platforms like Twitter for customer care. But what can chatbots offer charities? In her presentation, Lucy will share the inside story behind why and how Mencap is using chatbots to challenge people's perceptions of learning disabilities. She'll also offer her top tips for any charities considering using chatbots as part of their engagement strategy.
Lucy Abell, head of communications,
Mencap
14.50 - 15.15

Workplace by Facebook - creating a more connected charity
At the end of last year, Facebook introduced a new internal communications platform, Workplace. Like everyday Facebook, it has a newsfeed, trending stories, groups, live video, a messaging feature, plus added extras like document collaboration. It aims to break down silos and create more productive teams. And with so many people already familiar with Facebook's look and feel, they're more likely to use Workplace. Having recently implemented the tool at their own organisation, David and Sophie will review its effectiveness - sharing pitfalls, the benefits it can bring and top tips for your own Workplace endeavours.
David Hunt, digital manager,
Leonard Cheshire Disability

Sophie Bennett, senior internal communications officer,
Leonard Cheshire Disability

15.15 - 15.40
Refreshment break
15.40 - 16.05
GDPR and its impact on digital communications
The General Data Protection Regulation is going live in 2018 and will significantly change the way personal data is handled by organisations. In this session, Vee will examine the impact this regulation will have on the way charities engage with their audiences, looking at ways you can run websites and apps compliantly, whilst maintaining a good user experience. She'll also provide examples of how charities are adapting to this regulation.
Vee Rogacheva, digital and UX specialist,
Eduserv
16.05 - 16.30
Live streaming via Facebook Live
Facebook Live was opened up to all brands at the end of last year. Since then many organisations have started to use it - from the BBC to Dunkin' Donuts. The tool allows users to broadcast from their phones for up to 90 minutes and post this footage to their pages. In this session, Anjali will explore how charities can make the most of this new feature and how it has enabled Save the Children to engage with supporters in powerful new ways, as they witness the real lives of people in difficult situations around the world.
Anjali Bewtra, head of digital engagement,
Save the Children
16.30 - 16.55
Session and speaker to be confirmed shortly
16.55 - 17.00
Closing remarks