Gary Mazin RNIB
Elected Trustee (November 2023): Learning and Professional Development 
Gary brings over two decades of experience, encompassing recruitment, creative, communications, and charity sectors. With a strong focus on mentoring, coaching, and personal development, Gary has spearheaded robust training programs. Gary has a deep commitment to accessibility and inclusion, stemming from personal experiences overcoming inaccessible learning environments. As a trustee, Gary is dedicated to championing diversity & inclusion with a user-led focus.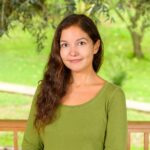 Ipek Leni Candan Systemic Justice
Elected Trustee (November 2023): Campaigning and Public Affairs
Leni is a senior charity communications professional with experience of leading communications and campaigns functions. She is currently Head of Communications for an NGO working towards racial and climate justice. Over the last 12 years, she has worked with a range of charities and political organisations in communications roles, including for LGBT+ and refugee charities. Leni is also a trustee of Consortium, the membership body for LGBT+ organisations. She is passionate about championing equity and healthy organisational cultures in the charity sector.
Saskia Konynenburg NCVO
Elected Trustee (November 2023): Data Insight
Saskia is executive director of strategic communications and insight for the National Council of Voluntary Organisations (NCVO). She has worked across the political, public sector and charitable sectors in a number of roles including head of external communications and consultation at Bristol City Council where she featured in the BBC One documentary – Statue Wars. She also worked at the National Trust on award-winning member recruitment and fundraising campaigns, and at Shaw Trust where she developed a new brand offer as the charity diversified into new sectors. Saskia is a qualified journalist and began her career as a reporter in the UK and New Zealand.
Lauren Ambrose Girlguiding
Elected Trustee (November 2023): Business Development/Commercial
Lauren has worked in fundraising for 12 years and is currently Head of Fundraising at Girlguiding. Lauren has also been a judge for the Aviva Community Fund and spoken at the National and Scottish Institute of Fundraising Convention. Lauren featured on Civil Society's highly regarded 25 under 35 most influential fundraisers list and was shortlisted for Fundraising Team of the Year 2021.
Mark Russell Marketing and communications consultant
Mark Russell is chair of the CharityComms trustee board. He is a seasoned marketing and communications practitioner with a wealth of knowledge gained from a career working at advertising agencies, corporates and start-ups. He also has extensive board experience gained from six years as first trustee and then chair on the board of the Cleft Lip and Palate Association.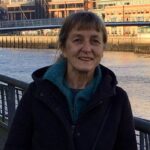 Sarah Welsh
Sarah is Treasurer for CharityComms. She has spent most of her working life as a finance and resources director for various charities including: Friends of the Earth, NCVO, WarChild and Woodcraft Folk. She has served as chair of trustees of Different Strokes and as a trustee of Kati-Uganda. Sarah has recently retired and is looking forward to more time tending her allotment.
Vishnee Sauntoo C40 Cities
Vishnee has over 20 years experience in communications and marketing, mainly working in the not-for-profit sector. Currently working for Age International leading on Brand and Communications. She has worked for numerous organisations including Save the Children, the British Heart Foundation and No Smoking Day and government bodies such as the Human Fertilisation and Embryology Authority. Vishnee has led many high-profile, award-winning campaigns on health, international development and humanitarian issues. She is also passionate about coaching and mentoring and is an advocate on diversity, equality and inclusion best practice and hopes to bring these qualities to the CharityComms board.
CJ Marshall Future Care Capital
CJ is Vice Chair of CharityComms. He has over a decades' worth of experience working in PR, public affairs and communications, predominately in the public and third sectors. He has a wide range of experience beyond the comms sphere as an academic lawyer and social scientist by background, as well as having been in the armed forces and police force. He has a keen interest in public policy and leads the communications department for a UK-wide health and social care think-tank.
Kirsty Marrins freelance
Kirsty is a copywriter, accredited trainer and consultant working in the charity sector. She has a regular column in Third Sector where she writes about all things digital. Kirsty won a CharityComms Inspiring Communicator Award in 2016 and was named one of the 100 most influential people in the charity sector in 2019. She is a trustee of CharityComms.
Nick Radmore Plan International UK
An expert marketer Nick has a track record of exceeding targets across the charity, financial services, and retail sectors. Now at Plan International UK as the director of fundraising and supporter engagement, Nick's previous experience includes holding the post of deputy director of brand and content at Great Ormond Street Hospital Children's Charity for six years during which time he led the marketing and innovation teams through the pandemic, the launch of a new strategy and a charity-wide restructure.