The third sector as we know it is changing. The worlds of commerce and charity are getting closer.
People want companies to make life better, not just make a profit. They want charities to enrich their lives, not just take their money.
What increasingly separates one brand from another is the good it does and the difference it makes.
'Social purpose' is the good an organisation wishes to achieve, based on how it improves peoples' lives and has a positive impact on society; connecting the core beliefs of the people inside the business with the human values of the people they serve.
The good within a business used to be an add-on (a philanthropic donation post-profit) or it sat on the sideline (a CSR strategy), but good is increasingly at the heart of an organisation.
Social purpose is reinventing corporate brands as we know them. Businesses that want to ensure their long-term success have not only started defining their social purpose and placing it at the heart of their corporate strategy, culture and brand story, but are actively applying it across all their internal and external communications.
The proof: the voice of consumers
Over two thirds of adults in the UK (68%) think that businesses, governments and charities all need to deliver more social and environmental change. 81% of consumers worldwide want a company to take actions that simultaneously increase profits and improve the social conditions of the community in which it operates. 
This is particularly true of the millennial generation (born 1981-97): 84% consider it their duty to make a positive difference through their lifestyle; 61% are concerned about the state of the world and feel personally responsible to improve it; and 77% say a company's social purpose is the reason they would choose to work there.
And the trend deepens generation after generation. Generation Z, the 12-to-19-year-old cohort, care deeply about ethical consumption and are the most progressive generation to date. They use digital technology more than any previous group and are set to change the world with their optimism and ambition.
The proof: from business
Business growth and human values are not incompatible but, I believe, inseparable. The data from a 10-year study of more than 50,000 brands around the world showed that companies with human ideals of improving people's lives at their core outperform the market by a huge margin.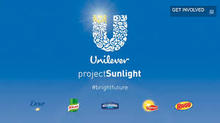 Unilever's Project Sunlight is one of the biggest and most visible examples of a global business embracing good for commercial advantage. In 2010, its CEO, Paul Polman, questioned how much longer business was going to steal from our children's future. He pledged to halve Unilever's environmental footprint, while doubling revenue and not dealing with hedge funds.
This brave, triple-whammy social, environmental and profit-led strategy has seen Unilever's share value rise year-on-year, with further benefits including an increase in staff engagement and a rise in graduate recruitment.
Unilever has invested significantly in campaigns with social purpose at their heart, including the world's largest hygiene promotion programme with Lifebuoy, Dove's important work on self-esteem and Domestos, with its sanitation programme, building toilets in developing markets.
More and more businesses based on shared human values with social purpose at the heart of their brand stories are emerging, such as Warby Parker eye-wear, Toms Shoes, Gandys Flip Flops and Ella's Kitchen.
The future: a new type of organisation
One of the most heartening developments is the introduction of B Corporation certification. From September this year UK businesses will be able to register as a B Corporation, or B Corp.
B Corp is to business what Fair Trade certification is to coffee. They are organisations that have registered to have dual purpose of profit and social purpose. B Corps are certified to meet rigorous standards of social and environmental performance, accountability, and transparency.
Today, there is a growing community of more than 1,000 Certified B Corps from 33 countries and over 60 industries working together toward one unifying goal: to redefine success in business.
The future: what does this mean for charity?
Emotive human stories of purpose and impact are the charity sector's traditional heartland. But supporters are demanding more, and corporations are wrestling in on our patch.
People don't want a one-sided transaction – but an exchange of value, with organisations that share their values. Their decisions to engage with a charity are now driven by what they get back in return: reward (connection, validation and belonging) and enrichment (experience, education and entertainment) as well as purpose and impact. Which all means that charity brands will need to work harder to create engagements that enrich lives.