You don't expect Sunday morning cartoons to be the source of a communications epiphany, but the following exchange between Homer Simpson and his friends, Lenny and Carl, had me rushing in from the kitchen to take note.
In The Simpsons 'A Tale of Two Springfields,' the phone company has run out of numbers, leaving half the town with an old area code and the other half (including poor Homer) with a new one – news he's not taking very well.
---
Homer: What really burns me up is they didn't give us one word of warning.

Carl: What do you mean? They ran those TV commercials about it, and that big radio campaign.

Lenny: Don't forget the leaflets they dropped from the space shuttle, and the two weeks we all spent at area code camp.

Homer: [Ruefully] Not a single word of warning.
---
As well as the facepalm inducing familiarity of this logic, the episode neatly summarised a paradox all communications professionals know to be true:
People don't like change
AND
Change is absolutely crucial for organisations to thrive in an ever-developing world
But while this challenge is well known, Homer's reaction brought home something else for me. It's hard to really understand the impact (or at least the perceived impact) of change on a person's life from behind a desk. When the change is happening within a charity, that impact can feel especially profound as volunteers or beneficiaries are so personally tied to the organisation and want to protect it. And rightly so – they are the ones who know it best and give their time and passion freely to make it work.
Fortunately, we communicators have a role to play. Building a change communication plan with your audience at the heart, and taking every opportunity to champion their perspective is crucial to establishing and maintaining all-important trust.
At Girlguiding, we're currently on a huge journey of change as we transform our programme (what girls do in guiding) to give young women what they need to thrive in today's world. This extensive change to our programme marks the biggest ever investment in girls' futures outside of the school system in the UK. Young women have driven this overhaul of our iconic badges and activities, and hundreds of thousands of girls will benefit from the revised programme that will equip them with all the skills and experiences they need to succeed, make change and be happy in the modern world. We're also investing in changes to how the programme is delivered and making this easier, which we hope will attract a new wave of volunteers and ensure even more girls can benefit.
It's a really rewarding time and we learn a lot every day about our audiences, their excitement and fears, and our role in the communications team to support them.
This is my team's four stage strategy for supporting change.
1. Getting ready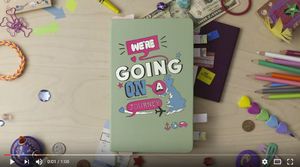 Get yourself, and your key stakeholders, ready. Work with the team leading the change to identify ambassadors and make sure they are fully briefed or have access to tools (PowerPoints, leaflets, sandwich boards..) to use when the announcement is made. We made videos to help volunteers working with girls and adults explain the change. The more reassurance your audiences have that people like them are on board, the better start you will have.
And remember, the rumour mill is a change communicator's worst enemy, so get ahead with FAQs and holding statements that can go out if things start to leak.
2. Starting the conversation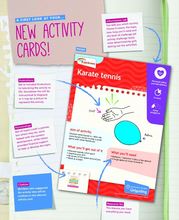 'Launching your change' sounds far too one sided, so think of it instead as the beginning of open dialogue with your audiences.
Here, you need to convince people of why you need to change and explain to audiences the reasons why the current situation cannot continue. Be as clear as possible about what they will be losing and gaining, and speak to as many people as you can to help consider the impact of different elements of the change.
Useful tools at this stage include timelines and evidence of consultation – as well as highlighting the things that are staying the same. Communications should be empathetic, not dismissive of things people feel they are losing, but stand firm on what is happening. And be sure to listen to what your audience want and adapt communications accordingly. Our members asked lots of questions up front, so that shaped our first few weeks of content.
3. Transitioning
Ideally you will have built in as much time as possible between announcing the change and it being fully established. This is a great time for audiences to experiment with the 'new world', but it can also be an uncertain period. Here are three communications tricks that helped us:
Highlighting the opportunities for learning and trying new things before the change is rolled out. This could include sharing free tasters, or asking for feedback on something you're testing out. We've already tested new activity ideas with over 11,000 members and it's great to be able to show what's changed as a result
Celebrating early adopters and people who are adapting well – for example, through case studies and vlogs
Promoting different channels for people to ask questions, but also for them to speak to each other – either face to face or online. And don't panic if negative comments emerge early on – this is an important stage in the change journey, and we used lots of member insights from these forums to shape future messaging.
4. New beginnings
Keep reassuring your audiences of the individual part they play, and celebrate any early successes and key milestones so people can see it's all been worth it.
And of course, after all that, there will always be someone who says they didn't get a single word of warning… doh!