Inspiring campaigns are designed, implemented, and championed by those who get behind the cause, see the value of communicating impact, and bring their teams along with them. Do you know an inspiring charity communicator who deserves recognition? Nominate them for our awards today.
As we continue to consume cake to mark 10 years of CharityComms, it's a nice time to reflect on some of the exciting charity campaigns of the past. From End the Awkward to #FindMike, charities have long been devising campaigns that capture the public's imagination and help bring them closer to the change they're fighting for every day.
Our 2016 Inspiring Communicator Awards winners told us about some of their favourite charity comms campaigns, and what they found so inspiring about them.
#HereIam
This bold public awareness campaign from Mencap was an impressive move for the charity. As former head of comms, Lucy Devine, said when presenting on the campaign at our digital trends seminar, "learning disability has been largely invisible for too long and we wanted to make it really impossible to ignore it."
Dama Sathianathan, the newly appointed communications manager at Bethnal Green Ventures, won an Inspiring Communicator Award while she was at HelpAge International and loves the campaign. She said: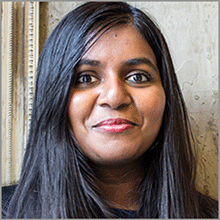 "My favourite comms campaign is definitely Mencap's #HereIAm campaign. In a tumultuous year like 2016, that saw a lot of coverage alienating people from different walks of life, this rather positive campaign celebrating differences and similarities of people was quite refreshing. I loved reading stories of "people like us" and the coverage of people in London made me really think about the environment people with learning disabilities have to navigate through on a daily basis. They sure nailed it; it's a great campaign showing how we can change perceptions and increase empathy."
Paul Trueman's The Archers campaign
Last year, enthusiastic The Archer's listener Paul Trueman set up a JustGiving page to raise money for Refuge, moved to do so after hearing the plight of Helen Titchener, the fictional character who was subjected to domestic abuse by her husband. The campaign, which helped the Refuge comms team claim the Third Sector Award for Communications Team of the Year in 2016, was a rocketing success, allowing the charity to fundraise and raise awareness of domestic violence with new audiences.
Digital communications consultant Kirsty Marrins was a big fan of this campaign. She said: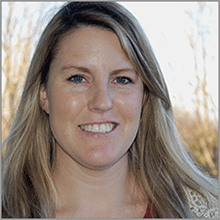 "Grassroots campaigns are always inspiring but they often have little input from the charity that they're raising money for. What I loved about this campaign is how Refuge worked closely with Paul to really drive it. It could've been so easy to keep plugging his JustGiving page, however they kept driving home stats around domestic violence, how to spot it and how to get support. This campaign shows collaboration at its best.
We're always told that no one will support your charity unless they have an affinity to your cause. This campaign turns that notion completely on its head. Paul had no experience of domestic violence. He's just a massive Archer's fan who was so moved by the story line that he had to do something about it."
50 things to do before you're 11¾
The National Trust's participation campaign has penetrated the public's consciousness and is much loved by charity communicators. Keith Wilson, marketing manager at Naomi House and Jacksplace also really enjoyed the campaign. He said: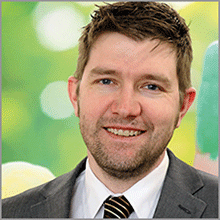 "As a father of two, I was really impressed by the 50 things to do before you're 11 ¾ campaign. It neatly addressed a perceived problem of today's children leading sedentary lives and never straying far from a screen. It conjured nostalgic memories for us grown-ups and made me want to go and climb trees with or without the kids. I could see how complex and challenging a campaign this was, yet it was presented to the audience in a really simple and accessible way, one which people could dip into or completely immerse themselves in. That would be my takeaway from this joyful campaign."
Do you know an inspiring communicator who has been behind fantastic charity comms work? Show them how much you appreciate them by nominating them for an award.
More like this
Find out more about the Inspiring Communicator Awards
Check out the winners from last year