Did you know more than 5 out of 6 messages to brands on social media go unnoticed? However, the more prepared you are, the easier it will be to respond to your online community. It also gives you an opportunity to stand out from the crowd, and create an informed and engaged community of supporters.
It can be a tough task making sure your supporters feel like their voice is heard when they chat to you online. However, if you want your online communities to be engaged and grow, listening to comments and responding where appropriate is really important. Sometimes a brief interaction with a member of your online audience falls to the bottom of the list. Don't let it.
So, what do people expect? The short answer: quite a lot. More than half of people on Twitter expect a response to their tweets within an hour, no matter what the time of day. People are also becoming increasingly uninterested. If they're uninterested in your aims, and not engaging with you, what's the point in having them as followers?
How can you achieve true engagement?
Firstly, be honest. If you don't have capacity to manage your social networks outside of office hours, then make it known. Clearly state 'we'll be online to chat with you between xx:xx and xx:xx, and we love it when you're part of the conversation', so that people know that when you're there, you're there to talk.
If your staff are willing, create a rota for monitoring and responding to supporters. If you're doing it in-house create helpful, pre-written responses for staff to customise in their online responses. Make sure that you develop a schedule that clearly states who is managing which social media account at what time. There is a lot of software out there that can be very helpful for scheduling and tracking posts, but it's crucial that someone has overall responsibility.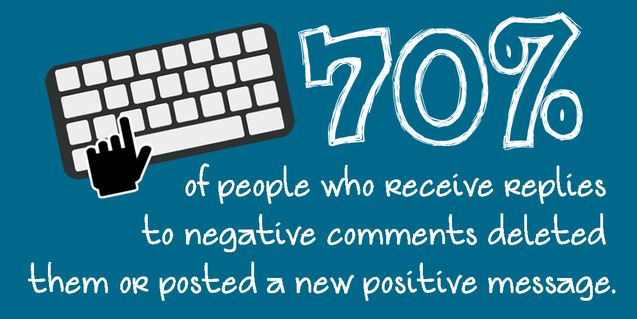 When you receive a comment that requires additional time and support, do not put off responding to the message. A quick reply stating that you're currently working to resolve the issue and providing a timeline will be much more appreciated than no response at all. If you don't have those kind of resources, I'd suggest getting an agency (like us) to do your out of hours monitoring and response for you.
When you invest in online engagement, you build relationships which help to future-proof what you're working for. Online supporters shield charities from the relentless march of digital development, because behind every social media profile picture is a real life human being. Building a digital presence only works if you have the time and inclination to engage. The value it adds to your supporters, and to your organisation is priceless.
More like this
Share the love: how to get your staff using social media
Social media in a crisis