Getting digital right in your charity involves tackling important issues around innovation, culture, audience and content.
Our digital conference featured fresh ideas, exciting case studies and practical solutions across all these four areas. We heard how to get digital permeating through every aspect of our organisations, from creating personalised, targeted communications and planning successful crowd-funding campaigns to driving digital culture change and delivering great customer service.
See the presentations and tweets from the day below.
Sponsored by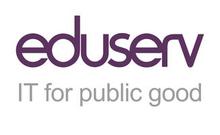 Presentations
Strands: Innovation, Culture, Audience, Content
Things we can learn from digital start-ups
Alastair Macmichael, executive director, digital development, Eduserv
People-based marketing: targeting people at the right time and place
Clare Cook, deputy director of fundraising and communications, Missing People
1a: Harness the power of the crowd
Emily Collins, fundraising advisor, I.G. Advisors and Erin Niimi Longhurst, communications and social media advisor, Social Misfits Media
1b: Measuring digital maturity to drive culture change
Jo Wolfe, assistant director, digital, and Tom Kluge, digital analyst, Breast Cancer Care
1c: Delivering great customer experience through digital
Cory Hughes, director, digital experience and strategy, Precedent
1d: Take off with landing pages
Mandy Johnson, former director of partnerships, Change.org and Matt Collins, managing director, Platypus Digital
2a: Viral content and virtual reality – creating an experiential marketing campaign
Tom Madders, head of campaigns and community engagement and Chrystyna Chymera, marketing manager, National Autistic Society
2b: The 'not to' of digital transformation: The MS Society case study
Sarah Jordan, digital transformation consultant and Alex Betti, head of digital and content, MS Society
2c: A journey to a single customer view: why CRM projects are hard but worth it
Megan Griffith Gray, head of planning, digital and communications and James Steele, CRM manager, NCVO
2d: Putting users at the heart of your digital products
Catherine Togher, senior change manager, Citizens Advice
3a: Childline – how to make a telephone helpline engaging for an online younger audience
Holly Smith, digital project manager (Childline) and Emma McQuillan, brand marketing manager, NSPCC
3b: Building your digital DNA
Olly Arber, director of communications and digital, Nesta
3c: How to develop a successful consumer personalisation strategy
Vimal Patel, commercial director, FARM Digital
3d: Getting your story right
Oli Lewington, engagement director, Cystic Fibrosis Trust
Panel: the death of the digital specialist?
Owen Pringle, advisor on digital business transformation, Therein
​View Owen's Prezi
Emma McQuillan, ‎brand marketing manager, NSPCC

Julie Dodd, director of digital transformation and communication, Parkinson's UK
Branislava Milosevic, ‎independent digital strategist and consultant for the not-for-profit sector
Digital tools you need to know about
Matt Haworth, director and co-founder, Reason Digital
***Coming soon***
Tweets from the day