Augmented reality game Pokemon Go grew to have more daily users than Twitter in a matter of days. From changing patterns of media consumption to new technologies and platforms, digital communications are constantly moving – it's hard to know which trends will have a lasting impact on how charities reach and engage with audiences.
In this event we heard from charities about how they're innovating and changing their approach to take advantage of new opportunities, from chatbots to contactless payments and from Facebook Live to Snapchat.
Sponsored by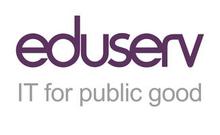 Live recordings
If you're a CharityComms member, you can watch the presentations from the day on our Vimeo channel (links to each recording below with the presentations). Please drop Hanna Chowdhury an email to get the password to access them.
Guide
Guide to GDPR for charities by Eduserv
Presentations
Chatbots and charities
Lucy Devine, former head of communications, Mencap
Watch the video of Lucy's presentation on Vimeo (exclusive to CharityComms members)
Workplace by Facebook – creating a more connected charity
David Hunt, digital manager and Sophie Bennett, senior internal communications officer, Leonard Cheshire Disability
Watch the video of David and Sophie's presentation on Vimeo (exclusive to CharityComms members)
GDPR and its impact on digital communications
Vee Rogacheva, digital and UX specialist, Eduserv
Watch the video of Vee's presentation on Vimeo (exclusive to CharityComms members)
Live streaming via Facebook Live
Anjali Bewtra, head of digital engagement, Save the Children
Watch the video of Anjali's presentation on Vimeo (exclusive to CharityComms members)
The rise of the contactless charity box
Megan Johnston, fundraising product manager and Jennifer Lyal, fundraising product assistant, NSPCC
Watch the video of Megan and Jennifer's presentation on Vimeo (exclusive to CharityComms members)
Childline and Snapchat: a case study
Paul Macmahon, senior communications officer, Childline 
Watch the video of Paul's presentation on Vimeo (exclusive to CharityComms members)