Many charities are good at describing what they do but fall short when it comes to communicating the changes they achieve in people's lives.
This seminar explored key concepts in impact measurement: what is impact, how can we go about measuring it, and how to follow key principles in communicating impact.
Rescources from the day
Eibhlin Ni Ogain, consultant, New Philanthropy Capital
Sally Hems, managing director, Oakleaf Communications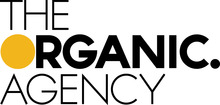 The Organic Agency kindly sponsor CharityComms' South West regional networking seminars.
The Organic Agency is a digital marketing and communications consultancy which advises on search engine optimisation, online PR, affiliate marketing, Google Adwords, email, content management, online advertising and more.