Running awareness raising campaigns can be challenging for many reasons. They can be even harder when trying to get sustained coverage for an entire month with a small budget and a tiny staff team.
This was our big challenge at The Eve Appeal where the communications 'department' consists of one individual plus the support of the chief executive.
Our objectives
Our ambition is big – we want these five women's cancers (womb, ovarian, cervical, vulval and vagina), and their signs and symptoms, to be as well-known as breast cancer.
Gynaecological Cancer Awareness Month in September presented us with a key opportunity to do just this. We wanted to use the moment to achieve sustained coverage, helping raise awareness among women as well as integrating fundraising and communications activity.
We developed campaign messaging which we hoped would encourage women to Know Your Body. This allowed us to tie communication about all five gynaecological cancers meaningfully together, as well as engaging a wide age-range of women. Importantly it was also a theme we thought would have longevity, so removing the need to re-invent the wheel every year.
As a result, we developed a survey into women's attitudes and behaviours relative to gynaecological cancers and more broadly their own anatomy and body to generate our news hooks. We knew from previous research we had conducted, awareness of gynae-cancers is very low. Therefore, we wanted to ensure we were raising awareness with our target audience about these cancers, but kept this broad so we would have rich enough findings to allow us to create distinct stories.
We also mapped case studies, spokespeople, celebrities and supporting content to each story to ensure we had a strong package to offer to media, being careful to make them tailored to allow us to target a specific media outlet from consumer to national print and broadcast media.
Securing coverage
Tailoring was essential to ensure we didn't waste time or resources contacting outlets who wouldn't be interested and meant we could focus our attention where it mattered. Launching with our strongest angle, which showed how few women could correctly label the female anatomy, we targeted national and consumer press, securing widespread coverage. Because of the success of the launch story, journalists also proactively approached us at different points in the month when they were seeking a spokesperson, which only helped add to the volume of coverage we secured.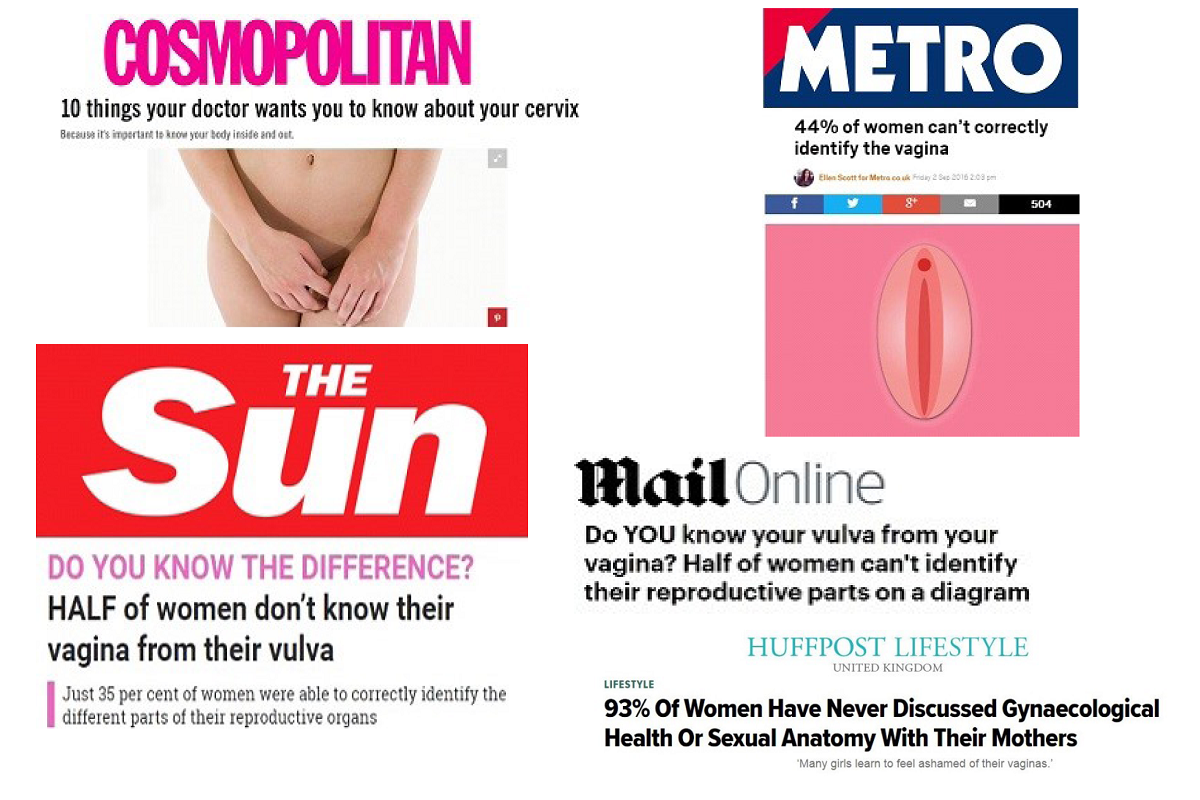 As well as selling in stories, we were reactive to any opportunities that arose. For example, we were aware that Lorraine had an early morning discussion slot with Dr Hillary around the top health news stories of that week so we used some of the findings from our launch story to support the wider piece on the show.
Reinforcing the message with social media
Throughout the month, a major aim was to encourage other people to help spread our key messages and raise awareness.
Unsurprisingly, social media was a critical part of this. Good forward planning was essential with such a small team. We created four pieces of 'content', including a female anatomy diagram and infographics with key statistics relating to gynaecological cancers, which we scheduled on social media in advance. This helped us to manage our time and was cost effective. We were also able to tweak and repurpose the content during the month.
Gynaecological Cancer Awareness Month begins today! Retweet to show your support this #GynaeMonth and #KnowYourBody pic.twitter.com/2722kJk5Hx

— The Eve Appeal (@eveappeal) August 31, 2016
We also created two hashtags that would be unique to the campaign and simple enough to be easily understood, replicable and adopted by others. These were #GynaeMonth and #KnowYourBody. Through online and offline activity, we contacted a wide range of stakeholders with a simple ask; to support us on social media and use these hashtags to raise awareness during the month. As a result, Macmillan Cancer Support, Public Health England and The Royal College of Obstetricians and Gynaecologists helped promote the campaign through their own social media channels helping to further increase the profile of the campaign.
Within the first few days of the campaign our 'launch' tweet was re-tweeted 234 times and reached 32,786 unique Twitter users. A similar post on Facebook encouraging people to engage with our campaign reached over 50,000 people, after being shared over 700 times.
This campaign taught us a lot about working on a shoestring. Here are my top tips for making the most of your resources and time:
Consider targeted media approaches at different times in the month to ensure sustained coverage
Go beyond a press release. Take time to plan tailored packages that you can offer to media, considering what you're going to sell-in, to whom and when
Social media is a great way to encourage others to help spread your messages. Make sure you plan this in advance and consider a few content ideas that can support this and other activity
Create simple and easy ways for your supporters and stakeholders to support your campaign
Collaboration is key with an issue like ours when we have a huge awareness job to do – that's why partners are so vital. The key is to find a way to demonstrate authority, show leadership and make it easy for others to join.
More like this
Hear more about this campaign at our PR conference, Behind the headlines
Find out more about PR for charities with Becky Slack book, Effective media relations for charities