Does your brand enable integration or hinder it? To survive in today's fast-moving world, brands need to be agile, adapt and react quickly and not be set in stone.
We live in a global, hyper-connected world where the pace of business is much faster and where transparency is expected. Disruption is everywhere as the barriers to competition are lowered and collaboration is more commonplace. Today's brand managers face evolving markets where brand categories, customers and competition shift quickly. Just look at the rise of brands built around a collaborative online culture such as Uber and Airbnb, which facilitate people coming to together to receive services via technology.
I like to think that 'branding' is more mainstream than it was 10 years ago. It's no longer the realm of just the marketing team, but discussed at board level as an essential part of business strategy. However, the desire for consistency often leads to a power struggle and stifles creativity in the charity sector, sadly putting people off the dirty 'B' word altogether.
In the old world, the sign of a good brand manager was alignment across all touchpoints. The brand manager's job was to exert control over all the places that the brand had a presence, so everything looked the same and variation was considered a weakness. It required structured approval processes and endless diplomacy with a largely inward perspective. The problem with this approach is that it is largely based on managing how the brand looks, rather than what it stands for, delivers and feels.
So if your brand is built like a fortress, it's time to knock it down and rethink the traditional practices of brand management that were once sacrosanct.
What are the traits of an agile brand?
Purposeful
Agile brands remain clear about their purpose and why they exist. The foundations of the brand strategy (purpose, proposition, positioning or equivalent) remain a creative compass that should run through every brand presence rather than just the look.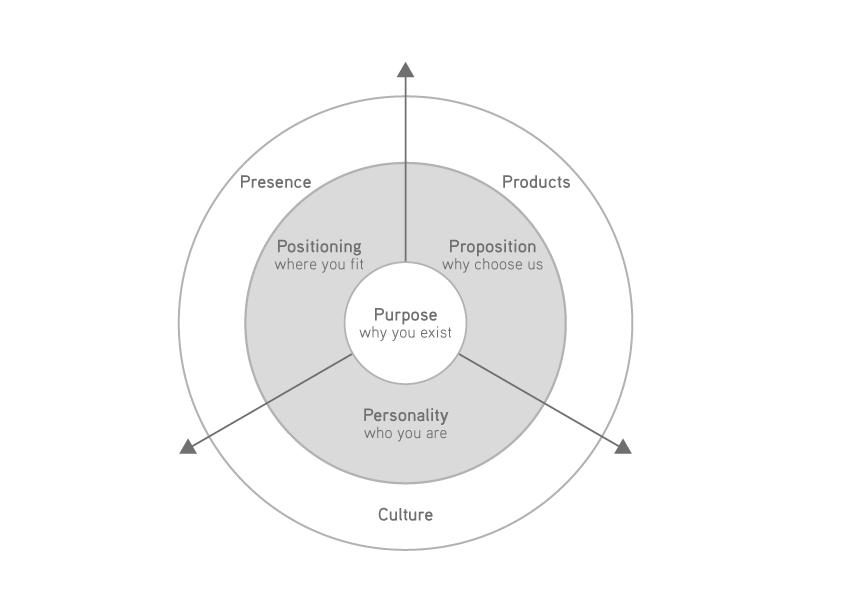 It's often the lack of a clearly defined brand personality where this can fall down. But if you have principles or values, use them to guide and embrace innovation and creative development. This will ensure the brand remains unique to you. Nowhere is this more important than with the rise of user experience led (UX) web design.
Inventive
Guidelines were once a brand's blueprint. They lay out the dos and the don'ts, but can't possibly cover every eventuality. Designed to be inflexible, they stifle innovation, reducing brand to a set of rules and brand managers to moaners.
Agile brands are willing to change. They understand that success requires being nimble and creative; evolution is inherent in how they are managed. A full set of guidelines can quickly become obsolete, but a clear set of design principles can provide a powerful platform for action. They can offer support in unexpected situations and inspiration for new opportunities. A great example of this is British Heart Foundation's 10-point brand manifesto.
Connected
Agile brands are sustained and shaped by ongoing conversations so you should be monitoring and responding to what people are saying about your brand via social channels to sustain market relevance.
Multichannel
This one should now go without saying. When creating a brand it needs to live across multiple media platforms. Why not view creative concepts on your smart phone in the first place? Simple.
Leading
Agile brands look outwards and forwards, seeking new possibilities. This means being active about what your brand should do and deliver in the future rather than reacting to other brands in your market or those moving onto your patch. This has never been more important, as traditional sector and brand categories converge with commercial brands increasingly defining their 'social purpose' beyond profit.
Top Tip: Free yourself
I now take a much more relaxed view to curating a brand over time. It's liberating with less need for armour and more room to breathe creatively. Today we are no longer building brands like fortresses, but keeping them fresh.
More like this
Find out more about integrated comms at our conference
Join us at Brand Breakfast, our special interest group for brand managers (exclusive for members)
Read about creating a work culture with your brand
Branding Inside Out: our best practice guide