Every year, 54,000 women in the UK lose their jobs due to pregnancy or maternity related discrimination. Pregnant Then Screwed was launched on International Women's Day 2015 by Joeli Brearley who was sacked by her employer when she announced her pregnancy.
Since then, backed by a small but dedicated group of volunteers, the campaign has launched a free legal advice helpline and a free tribunal mentoring service. It's also helped more than 1000 women by providing a safe space online for them to share their stories anonymously, get help and support from other women who have experienced discrimination or harassment.
The campaign
On International Women's Day 2017 (and our second anniversary), we decided to step up a gear and focus our efforts on seeking a change in the law. At the moment, fewer than 1% of women who've experienced maternity related discrimination take their case to tribunal. The introduction of tribunal fees in 2013 coincides with a steep decline in the number of claims across the board.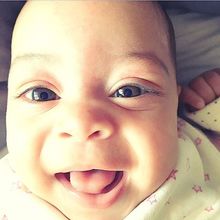 In the case of pregnancy or maternity related discrimination, victims have three months (less one day) from the time of the first incident to raise a grievance. During this time, women are often emotionally, physically and financially stretched. It forces them to choose between justice and the health of them and their baby. We launched the #GiveMeSix campaign on social media and invited supporters to sign our Change.org petition, calling for the time limit to be increased to six months – in line with other workers' rights legislation.
We're only small – how can we engage with lots of people at once?
We wanted to emulate what some of the bigger charities are doing by using ambassadors to highlight injustice. But because our campaign is young and (so far) small, we don't yet have many celebrity backers in our little black books – although the marvellous Helen Skelton appeared in a video for us after interviewing Joeli for a documentary.
We'd also seen how some brands use bloggers, instagrammers and YouTubers to lend weight to their campaigns and wondered if we could do the same thing. These guys often have sizable, committed followings on their owned channels. We figured if you follow someone you admire on a social channel, you may be more likely to engage with them than with a celebrity Instagrammer with a billion followers.
This kind of tactic has a name – influencer marketing – and we thought it would work well for us. We just had to identify influencers with an interest in children and family issues to spread our message.
How do we reach and engage with influencers?
While leveraging our own social platforms, as well as personal and professional connections, we teamed up with digital platform indaHash.com, who granted us access to its database of over 220,000 global digital influencers. With its help, we identified UK influencers with an interest in children and family issues.
We asked influencers to post a photo of themselves with their children, something that demonstrated their special bond and then share on their Instagram feed. With indaHash we could either opt for Facebook or Instagram as outreach could be automated – allowing us to reach only the most relevant influencers and monitor content and engagement. We asked our influencers to include a link to the petition, tag @pregnant_then_screwed and #GiveMeSix and a call to action to their followers to sign.
We wanted to keep the ask as simple as possible to make sure influencers could get involved easily but, equally, we could have sent t-shirts for them to wear or asked them to share videos. We set out with a modest target of 10,000 signatures.
Results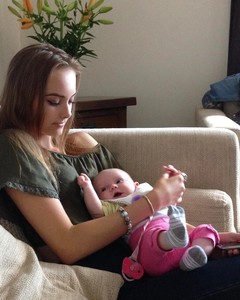 In total, we got nine influencers signed up to the campaign, with a total reach of over 130,000 – much more than we could have ever reached ourselves. Our engagement rate on Instagram was 4% – more than four times the industry average for influencer campaigns. I think that tells us a lot of people feel strongly about the issue and we engaged the right influencers.
In the first week, we gathered more than 30,000 signatures and the total is now at 54,000 and rising. In March, Caroline Lucas MP formally tabled an Early Day Motion and a week later 59 MPs had added their names.
We've got limited resources as a campaign, but this approach also allows us to measure the campaign's effectiveness and compare it against other things we could be doing.
Taking advantage of the momentum around our cause, we launched a range of branded merchandise and a crowdfunding campaign to keep our work going for another six months.