More than ever, making change asks that we think and act with creativity. But does the task of creating an innovative culture where you work sound like a mountain to climb?
If so, perhaps there's a different way to look at it. Organisations don't innovate, people do. And the change can start with any of us.
Here are nine practices we shared at a recent CharityComms seminar on innovation. We've seen these working in organisations of all shapes and sizes. None of them require much in the way of permission. Some need a bit of courage. Most are deceptively simple.
They all help create the conditions for creativity to emerge, whether that's in the physical environment, our connections with others or our own routines and habits.
Change the scene
How many of the places we spend our time in suck the creativity out of us? Changing where we work can trigger new ideas and help us leave mental baggage behind. Grab opportunities to work outside, or in an informal setting. Try a meeting space swap with another charity or local business. Whatever you can do, mix it up.
Walk it out
There's anecdotal evidence through history that walking generates new ideas, and an increasing amount of research backs it up. A recent study from Stanford University showed that walking has a huge impact on creative thinking, even when you use a treadmill. And the effect lingers after you've sat back down. So when it's possible to free yourself from a screen, try a walking meeting, whether it's into nature or just around the block.
Reinvent space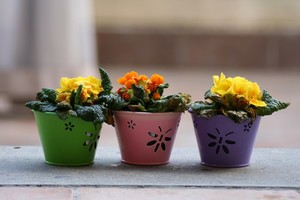 Boardroom tables, functional spaces, cramped conditions – our meeting spaces can easily squash our sense of possibility. Short of a wholesale reinvention of your workspace, we can each counteract this effect. Try clearing spaces, removing tables so that you can sit in a circle with nothing between you. Or you can make the space informal, with ideas from the World Cafe technique. Bring flowers, however simple. Place something colourful or tactile as a centrepiece. Try a tablecloth. Add blank paper and felt-tips. Something to eat.
Listen actively
How many misunderstandings come as a result of poor listening? And how many opportunities for creative connection missed? Active listening is a simple set of tools helpful to those of us who are easily distracted or prone to rush to judgement. And using it can feel like a real gift to the person you're listening to. At Neo, we set up a 'Talking Buddies' to get into the habit, but of course any of us can choose to listen actively whenever we want.
Know yourself
Time spent on our own wellbeing, growth and development can feel hard to come by. If we see it as crucial to participating in a creative culture at work, is it easier to make room for it? Practices that aid reflection, self-awareness and resilience, such as mindfulness, have moved rapidly from the fringes towards the mainstream.
Check 'why?'
Sometimes it takes courage to ask the obvious question. True innovation is always in service of a need, but working in teams it's easy to assume there's a shared understanding of that need when there isn't. Checking on the purpose – of a whole project or of an individual meeting – is the single most helpful way to build shared understanding. And if the answer that emerges isn't clear enough, keep asking. Take the risk that you'll make things a little awkward. There will probably be others in the room who'll thank you for it, and everyone sees the benefits over time.
Tell stories
The value of storytelling techniques is widely recognised for our external communications, but still overlooked as an internal creative practice. Explore how story structure (simple or epic) might help you articulate what matters to you at work. Try storytelling as a different way to get colleagues connecting with each other, or to capture project experiences from your team. Practicing in threes (with a teller, a listener, and a harvester) can work wonders.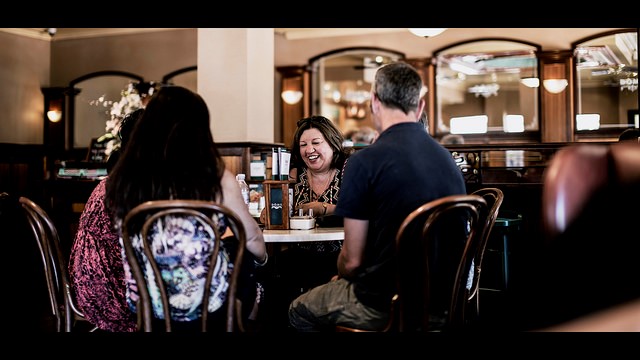 Seek out new contacts
It's easy to let this one slide, especially for those of us who aren't naturally gregarious. But making the effort to make a new connection can be highly creative, in particular when it's someone seemingly very different from you. Is there someone who you've never spoken to at work? Perhaps even someone you've actively avoided? Make it your business to start a conversation – and be curious about the results.
Bring more of your life to work
Experiencing more of each other's lives can build the understanding and trust that supports creative working. Try bringing your family to work, in human or canine form. Or bring something else you care about – a hobby, a skill, a passion – into your workplace. See what it unlocks.
More like this
Check out Neo's full presentation at our seminar on innovation. Members can access a video of the presentation too.