"It has to come straight from the horse's mouth". That's the guiding principle – to use the stories of the families we support, told in their own voices, to help others in need.
Adfam works to improve life for families affected by drugs and alcohol, and we know that relationships are key to every family's quality of life. That's why we were delighted when OnePlusOne, the relationships research charity, got in touch with a plan to work together on an innovative relationship support project.
People dealing with a loved one's substance use are often isolated, spending every minute of the day trying to fix a drug or alcohol problem that isn't their own, and suffering from wholly undeserved stigma – all of which can put a massive strain on couple relationships. Sometimes what helps the most is to hear that they aren't alone; it isn't their fault, there is support out there and there are practical steps they can take. While it's valuable, it's not enough to hear that from a counsellor or an 'expert' – they need to hear it from people who've been through what they have and come out the other side.
Love starts with listening
We needed to find a way of getting stories, practical tips and advice of real couples affected by family drug or alcohol use into the hands of other couples facing the same issues. That's where Claremont Social Communications came in. They commissioned Sonia Rothwell, a journalist who really understood the importance of rooting your work in people's real lives and experiences, to record Relationship Realities, a collection of six audio interviews with couples affected by drugs and alcohol.
The resulting stories are extraordinarily powerful, honest and emotional. We knew they would resonate with other families and listening to them could be an important and innovative therapeutic tool; a way of bottling the incredible power of personal storytelling and testimony you get at peer support groups held on weekday evenings in cafés and church halls across the country. We just needed to make it accessible anytime, anywhere.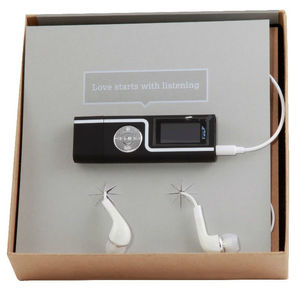 Claremont sourced some nifty MP3 players, loaded the audio onto them, and rolled it all into a beautifully designed package. We sent out the discreet and portable devices to family support workers across the country, each of whom passed them on to 10 couples they worked with. Both charities are committed to evaluation and evidence, so when this small pilot project is complete, we'll speak to the families who heard the stories and the professionals who distributed the MP3 players, and learn about what worked and what didn't.
A total of 110 packs were sent to frontline practitioners around the country to be given to their service users. Already, the preliminary feedback is very encouraging from family members, with 97% saying they could relate to the experiences, 86% that they contained useful insights, and 89% that they would recommend the recordings to other families.
Using the media to challenge stigma
In the substance misuse sector, working with the media can sometimes be a double-edged sword. There's an impression that they can spread negativity, misinformation and stigma about people who use drugs and alcohol and their families. Sometimes it's true – newspapers that have long since stopped using loaded, prejudiced terms to describe black or Asian people or those with disabilities still far too often use lurid, sensationalist and simply untrue headlines regarding 'junkies' or 'alkies'.
This isn't just unpleasant, it also has a serious impact. All of us get our information from the media – including people who know little about problem drug or alcohol use – and attitudes influence behaviour. We know that as well as causing distress, stigma is a barrier to accessing support and achieving recovery.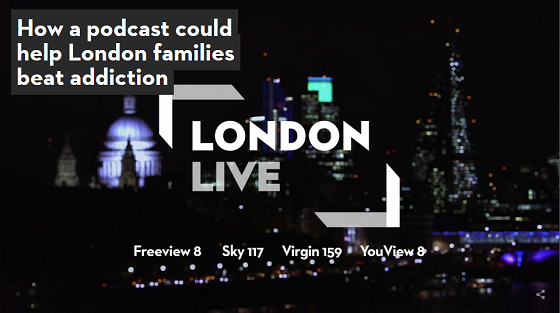 In this climate, we believe it's crucial to do everything we can to break down stigma and the media is still the best way of getting the real stories out and getting that message across. That's why we were delighted Claremont's press and media strategy for the project was so successful. It gave several couples from the project the opportunity to get on TV and radio and tell their story to an audience of millions, with a piece in the Guardian Social Care Network, a feature on London Live TV, and perhaps the highlight, over 30 minutes of national radio airtime on BBC Radio 5 Live with Adrian Chiles (from 10:30 onwards). Outlets like these have an enormous reach – over 150 million people browse the Guardian website each month and Radio Five Live has an audience of around 5.5 million. I can't think of a better way to challenge stigma and let others know they're not alone.
We always knew storytelling engages people and helps change attitudes. But after working on Relationship Realities, we're beginning to understand just how powerful stories can be to support and help others too.
Check out the Relationship Realities project on Soundcloud: