You are not your target audience.
It's obvious, isn't it? Yet this was the most tweeted slide from my recent talk at the CharityComms content marketing conference. I'm not surprised as it's easy to forget when you're thinking about a campaign. We have to remind ourselves regularly that our opinion is not necessarily relevant.
To be confident communications will work – to generate support, to persuade people to take up services or to inspire behaviour change – we need to know it hits the mark with the audience we have in mind.
With new data protection regulation coming into force in 2018 and the ongoing impact of the still relatively new Fundraising Regulator, charities must think even more carefully about how they communicate from now on. For many, switching to 'opt-in' means opportunities to connect with supporters through direct mail will diminish – marketing has to work harder. Online media is so sophisticated now that it's relatively easy to reach very specific audiences through advertising. But this is only the first step.
To inspire action, people need to engage with your content and that means creating something that truly interests them. At its heart, you need to take a walk in their shoes. Consider:
Who am I talking to?
Where are they?
What can I offer them that they want? 
Who?
It's always useful to talk directly to your audience. Primary research is often dismissed as an expensive luxury, but it doesn't need to cost a lot and, in my experience, it always reveals insights you may have missed otherwise.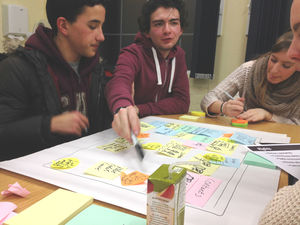 Beyond straight research, you should consider how your audience could play an active role in developing the campaign itself.
When we worked with NCB to create Get Your Rights – a site designed to help young people engage with their own NHS healthcare – testing and co-creation were essential. We needed to appeal to young people from 11-18 with a range of physical and learning disabilities and health conditions. Without research and testing with the audience, we'd never have been able to get the right balance between making the content accessible and interesting.
For example, we'd assumed young people would prefer an app to website, but our audience told us this was the kind of information they'd be unlikely to look into 'on the go' and would much rather use a desktop version at home. Testing also helped us strip the site right back to its fundamentals – the audience told us they didn't need 'luring in' with exciting content, they wanted easily accessible information and practical advice. And because we got to know people in our test groups, they became ambassadors, featuring on film and as case studies for us.
Where?
When most people engage with your message, they'll be at home, work, on the move or a captive audience. Consider what they'll be thinking and feeling in each location.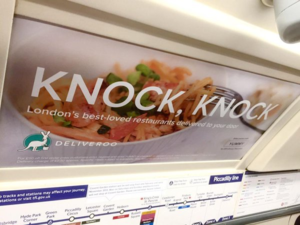 For example, someone commuting might be looking for entertainment, implying they have more time and focus, but it's still a challenge to get them to donate on public transport. Seen a lot of ads for delivery services on buses and trains? The placement is strategic, given the number of commuters who might be tempted after an exhausting day at work to skip cooking. It's quick, easy and simple to get what you want.
If you have a captive audience, such as at a fundraising event, you have the luxury of their attention already. Milk it. You should still interest and engage, but you can afford a longer build up or explain a more complex idea.
What?
It's tempting to think about your objective – money or awareness raised – but your audience isn't thinking about that. People who already support your charity may be warm to messages about what you need but most new supporters won't be, so offer them something they want.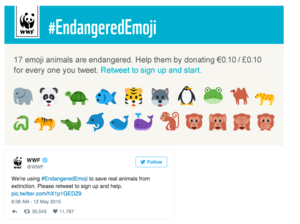 This could be as simple as the warm, fuzzy feeling of doing good (but don't assume just pressing donate will do this). Maybe you can offer the experience of a lifetime or chance to bond with loved ones. Whatever it is, make sure the benefit to them is loud and clear.
WWF's #EndangeredEmoji nailed this by offering a difficult fundraising audience (younger people) something they love (cute emojis). Simple, easy, appealing and empowering.
Ultimately, if you really, honestly consider the who, where and what when writing your communications brief, and keep checking and challenging yourself to stay true to your audience, your communications will not only reach, but truly engage your audience to take action.
Browse more examples of audience targeting in Gillian's presentation from our content marketing conference.
---
More like this