Is your charity ready for what's coming next in the world of digital communications? The best charity communicators never stop learning and looking ahead.
This seminar was full of quick-fire presentations offering insights into the biggest trends for the year ahead. Our ten expert speakers each had seven minutes to share a trend they think will be a real game-changer, and our sponsor, Positive drew together some thoughts and conclusions on the implications for charities.
Sponsored by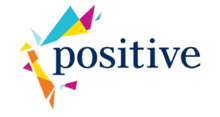 Presentations
Building digital support systems – Jo Wolfe, director of digital, Breast Cancer Care
It's all about you – Said Dajani, head of digital, Diabetes UK
Online-offline-online – Marie Campbell, deputy programme director, Greenpeace UK
Developing digital trust – Damien Austin-Walker, head of digital, vInspired
Digital leadership is changing – Eva Appelbaum, partner, Digital Talent @ Work
Virtual Reality vs. Virtual Fiction – Ashleigh Adair, head of digital strategy, Forster Communications
Cashless society – Matthew Patten, CEO, Mayor's Fund for London
Think product, not website – Chris Thorn, head of digital, British Heart Foundation
Emailing smarter – Rhiannan Sullivan, UK director, Care2
Breaking out of our bubbles – Joe Hall, online campaigns and communications manager, The Climate Coalition/ founder, Woo Hoo Yeah Yeah!
Ready for the future – Mike Jenkins, managing director, Positive