Charities are facing a perfect storm of challenges: falling trust, a future of permission based relationships, higher expectations of audiences younger than 65, and commercial brands "eating their lunch". Charities need to act smarter, and integration is at the top of the to-do list.
Back by popular demand, this year our integration conference focused on the practical elements of how to plan, deliver and evaluate your integrated communications. With case studies and insights from Which?, Age UK, The Post Office, Oxfam and more, we looked at the challenges and blocks to more integrated working and explored how integrated communications can help you to deliver deeper engagement, improved efficiency and greater fundraising and campaigning impact.
Sponsored by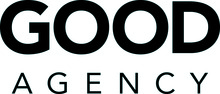 Presentations
The integration imperative
Annie Moreton, strategy director, GOOD Agency
Sam Hollis, head of strategy and planning, GOOD Agency
Breakout B: Planning for comms success
Michael Moruzzi, head of communications planning, Which?
Breakout C: Integrating complexity
Jack Lundie, head of communications, Oxfam GB
Breakout D: An integration catalyst
Gary Brough, communications manager, EMMS International
Breakout E: No more internal/external
Mark Davies, communications and corporate affairs director, Post Office
Breakout F: Empathy vs sympathy
Alice Delemare, campaigns adviser, Bond
Julius Honnor, digital manager, Bond
Breakout G: Show me the impact – Stroke Awareness Month
Anil Ranchod, deputy director of PR and communications, Stroke Association
Darren Walker, account director, Gorkana
Breakout H: Speaking the same language
Sarah Fitzgerald, communications and brand consultant, Self Communications
Breakout I: Integration for growth
Lauren Luxton,communications manager, Claire House Children's Hospice
Opportunity Knocks
Marianne Hewitt, head of brand, Age UK
Tweets from the day