As part of our rebrand process at the Soil Association, we created a short video to explain succinctly what we're really about.
Like many organisations, one of our biggest challenges is explaining what we do. We're perhaps best known for certifying organic food (through our not-for-profit Soil Association Certification business), but we're also a membership charity, campaigning for healthy, humane and sustainable food, farming and land use.
Last year, in preparation for a much needed rebrand, we commissioned research that found our brand recognition was dramatically low. These findings offered a clear sign that we needed to tell our story more simply.
Our first hurdle? Engaging a very diverse audience. Our supporters tend to be interested in organic issues for many reasons. Yet at the same time, organic is the umbrella that brings them together so we knew it was possible. By observing other organisations, we noticed that video was effectively reaching the kinds of people interested in our issues.
Creating our video
To help us with this challenge, we were given a generous gift by a major donor, so we sought out Aardman, the creators of Shaun the Sheep and Wallace & Gromit. By going – quite literally – back to our roots, we worked with the studio to tell our story in a short animation. A small project team was formed, and with 'show, not tell' as our motto, our goal was to show how organic food, and organically farmed soils, directly affect our ability to tackle big picture issues like food security, climate change, and local environmental crises like flooding and drought.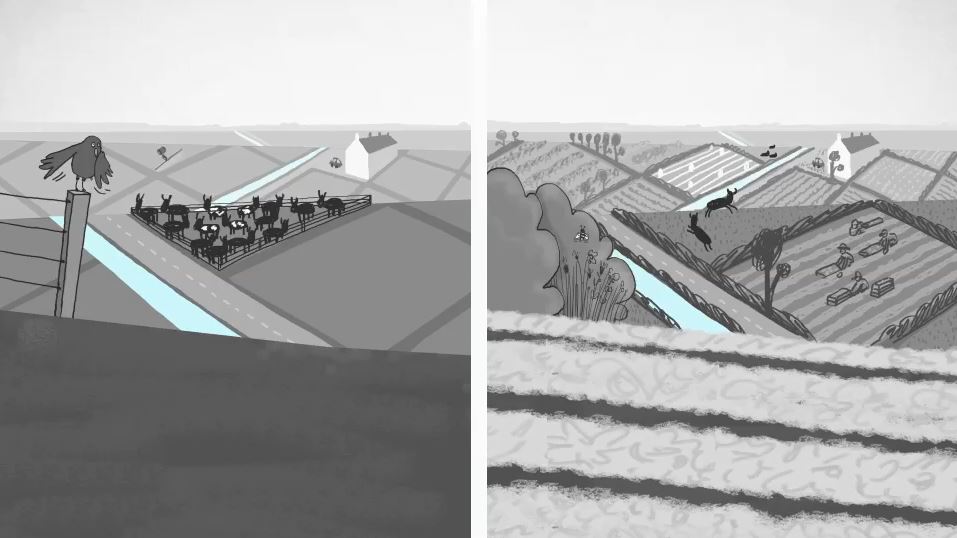 After scripting, we decided to recruit a virtual focus group and held an online session to see what they thought about the concept. Was there too much information or was it too simplistic? Was the storyboard hard to follow, or did we manage to show clearly what organic meant? And finally, did it convey the Soil Association's overall mission and goal as a membership charity and not-for-profit business? Thankfully, things were on track. One participant summed up our aim for the film brilliantly:
I have never understood what organic means and this has given me clarity – there is more to organic food than being a healthy fad, it is actually healthy for the planet, something I really care about.
Soil is vital to life! But it's slowly being destroyed. Celebrate World Soil Day and watch our new film (made with Aardman Animations) to find out more and how you can do your bit to help soil and the environment – it's easy!

Posted by Soil Association on Friday, 4 December 2015
By late November, our one-and-a-half minute film was finished. The film follows a family's daily life to see how the decisions they make can influence our wider environment, in particular the soil. The film shows us how there are little steps and choices that everyone can take to help make things better. It took nearly four months from our initial meeting to the finished product, and we think it was worth it. After our launch weekend, which coincided with World Soil Day, From Potato to Planet clocked up over 60,000 views on Facebook alone, engaging 16,000 people to like, share and talk about organic.
The lessons we learned
1) Decide your aims early on and stick to them
If you're making a film, once you've agreed the project's aims, make sure you stick to them. There was a lot of debate internally about the target audience and the campaign issues focused on. Always keep in mind the message you want to get across and what you want your audience to do after they see the film.
2) Tell your story succinctly
We could have easily made From Potato to Planet 10 or 15 minutes long and it still wouldn't have scratched the surface of what the Soil Association is all about. If you want people to engage with your video, keep it succinct and to the point.
3) Testing is key – and can be done cheaply (or for free)
Formal focus groups are expensive, but that doesn't mean there's no point in testing. Try an online audience. We used Facebook, and found people very receptive to the idea that they could contribute to shaping a project in less than a few minutes.
More like this
When's the right time to rebrand or refresh?
How to choose a video producer