The innovative organisation – promoting a culture of creativity
Seminar
25 May 2017
14.00 - 17.00
CharityComms members/corporate partners: free
Non-members: £70+vat
Live broadcast: CharityComms members can join us virtually for free. See below for more information.
Regent Street Cinema
309 Regent Street
London
W1B 2UW
How can you make sure new ideas and better approaches take root and flourish at your organisation, rather than wither in the poor soil of endless internal process?
In this event we'll look at tools, techniques and ways of working that promote a culture of innovation and creativity, from ways to capture learning and share ideas in your day to day work, through individual projects to cross-organisational approaches.
On the agenda:
A learning mindset – how to make sure you and your team make time to learn and keep up with fresh ideas
How project management techniques like Agile and Minimum Viable Product development can help you innovate, fail fast and learn
Structures and ways of working that can promote co-operation and innovation
How social tools can promote collaboration and the flow of good ideas around your organisation
Sponsored by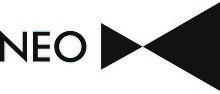 ---
Live broadcast via Periscope
If you're a CharityComms member and you'd like to watch the seminar but can't join us in person, then we'd love for you to join us virtually. Sign up to our private Periscope broadcast now (booking closes at 12pm on Tuesday 23 May).
Please note: in order for us to invite you to watch the live broadcast on the day, we need your Periscope name at least two days before the event (email Robyn by Tuesday 23 May) and for you to be following us: @CharityComms. After this date, we won't be able to invite you to the broadcast.
---
Calling all potential speakers
Does your organisation support innovation and creative working? Please email Emma Wickenden with your 100 word pitch outlining what your session would cover and why you think it would be useful.
I want it on the agenda!
Is there something you think this event should address? Outstanding innovators you'd like to hear more about? Please get in touch with Emma Wickenden.