The innovative organisation – promoting a culture of creativity
Seminar
25 May 2017
14.00 - 17.00
CharityComms members/corporate partners: free
Non-members: £70+vat
To ensure as many organisations as possible can attend, there is a maximum of:
- four places available per charity
- two places available per corporate organisation
Live broadcast: CharityComms members can join us virtually for free. See below for more information.
Regent Street Cinema
309 Regent Street
London
W1B 2UW
How can you make sure new ideas and better approaches take root and flourish at your organisation, rather than wither in the poor soil of endless internal process?
In this event we'll look at tools, techniques and ways of working that promote a culture of innovation and creativity, from ways to capture learning and share ideas in your day to day work, through individual projects to cross-organisational approaches. See the agenda below.
This event is now fully booked. To be added to the waiting list please drop Robyn an email. If you're a CharityComms member you can watch a live broadcast of the seminar via Periscope - see below for more details.
Sponsored by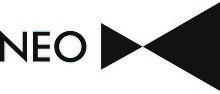 ---
Live broadcast via Periscope
If you're a CharityComms member and you'd like to watch the seminar but can't join us in person, then we'd love for you to join us virtually. Sign up to our private Periscope broadcast now (booking closes at 12pm on Tuesday 23 May).
Please note: in order for us to invite you to watch the live broadcast on the day, we need your Periscope name at least two days before the event (email Robyn by Tuesday 23 May) and for you to be following us: @CharityComms. After this date, we won't be able to invite you to the broadcast.
---
Agenda
14.00 - 14.20
Registration
14.20 - 14.25
Welcome and introduction
Adeela Warley, CEO, CharityComms
14.25 - 14.50
Fail fast and learn quickly: managing digital innovation
In this talk, Dan will outline what charities can learn about innovation from Fuse - the world's only non-profit technology accelerator. Developed by CAST, Fuse works with established non-profits to build scalable, user-centred, digital services. We'll hear about the processes and techniques they use and how your charity could use them to innovate and develop new products and services, whilst reducing the risk and cost of digital innovation.
Dan Sutch, director, CAST
14.50 - 15.15
The Innovative Self
Organisations don't innovate - people do. So how do we need to feel, and what do we need to do, to be creative - individually and at scale? Emma and Charlie share their thoughts on purpose and culture as the foundations for helping us reconnect with our innovative self. They consider personal practices that can help nurture a fertile environment for creativity, move people to an innovative mindset and change an organisation's culture - from the inside out.
Emma Whelan and Charlie Peverett, senior strategists, Neo
15.15 - 15.40
Parkinson's UK: how to promote co-operation and encourage innovation
Last year Parkinson's UK repositioned itself as an innovator – promising to find exciting new breakthroughs in the causes and treatments of Parkinson's. In this talk, Julie will outline how Parkinson's UK is changing from the inside out – from developing an innovation lab to changing structures and ways of working to bust silos, promote co-operation, and encourage innovation. She'll offer her top tips for how you can champion innovation at your own organisations.
Julie Dodd, director of digital transformation and communication, Parkinson's UK
15.40 - 16.10
Refreshment break
16.10 - 16.35

Shelter's innovation lab
Session info coming soon.
Caspar Below, head of digital, Shelter

16.35 - 17.00
Building a culture of innovation and creativity
From innovative projects driven by individuals to major structural changes designed to encourage creativity, and from a shared ethos that embraces new ideas to a history of disruptive campaigning. Christian will crystallise what he thinks are the essential hallmarks of a creative culture demonstrating how this plays out at his own organisation, Friends of the Earth, and what others can learn from their experience.
Christian Graham, digital transformation manager, Friends of the Earth
17.00
Close