At Shelter, our new supporter journey programme aims to inspire and mobilise people to join forces with us in our fight to end homelessness and bad housing. 
The video below gives you an overview of what we did, why we embarked on this journey and what we've achieved so far. You can also learn more about the project through the slides from our appearance at the future of public engagement conference. 
We're now 18 months in and we've learned a lot along the way. Here are some of the lessons we'd like to share with others starting a similar programme for supporters.
1. Don't be too ambitious
It's quite easy to come up with an endless list of the things a project to put supporters at the heart of your communications could fix and build these into your objectives. Initially, we tried to do this. But as we went out to tender, we realised we could spend forever getting it perfect and never get anything done. 
We selected our two partners – Open and Lawton Communications – to help us manage internal expectations and implement our project on a practical, test and learn approach. 
2. Find creative ways to engage employees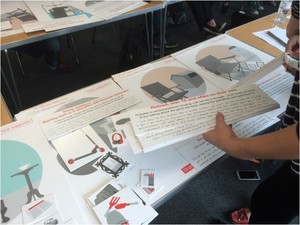 To inspire and motivate colleagues, we developed an internal film so they would understand the benefits of engaging with the programme for their own work. We also used other creative ways to help deepen understanding of the segmentation through highly interactive workshop sessions involving games and activities to bring the process to life. 
3. Be collaborative 
Cross-organisational collaboration is fundamental to its success. The project was led by Tracy Griffin, our then fundraising director, and myself as head of brand marketing. A cross-functional steering group, supported by a management group, leads the direction of the programme. It means activity is on track from test journey selection and prioritisation to the development of the key steps for any welcome journey.
Having a dedicated project team with clear objectives and responsibilities as well as reps from across Shelter has helped us deliver the key elements. More people at Shelter now appreciate the benefits of breaking down siloes to ensure supporters are no longer viewed as just an event participant, a donor or a campaigner. We have started to think about communications from a supporter view, putting the supporter at the heart of everything we do. Collaboration has been key in making this happen. 
4. Make segmentation practical 
Just defining your audience segments and designing a creative and visual representation isn't enough. Your segmentation needs to be relevant and practical for everyone to use in their day-to-day roles. We worked with Open and Lawton Communications to enrich our segments by including data on housing tenure, past activity with Shelter and adding Target Group Index data for a richer view of behaviours and channel preferences. We then started to define where each segment could bring value to Shelter and what actions we should be offering our supporters based on their past behaviour. 
The research highlighted some areas we could immediately work on. For example, we found that we typically asked affluent millennials to donate, but they are much more likely to be interested in our events or campaigning on the private rented sector. 
Providing our supporter with appropriate asks they can realistically respond to is part of the process of developing a better relationship with them. Uncovering this depth of insight is helping us shape a richer profile of our audiences so we can provide the right content, at the right time, in the right way.
5. Be pragmatic and flexible
Start small and adopt a 'test and learn' approach. We identified a small number of test journeys to help us demonstrate the value of a particular supporter journey as well as test our internal processes and technology to see if we could operate in this way. We aimed to ensure the test journeys covered a broad range of activities including events, volunteering, campaigning and donating, without impacting existing business targets and requiring too much additional resource.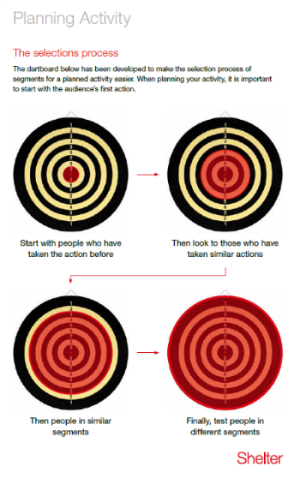 This approach has helped to demonstrate the value of the project to key stakeholders as well as highlighting the operational processes we need to review and change. It has helped us to create a detailed supporter journey roadmap which clearly identifies what we need to do such as invest in new data management technology. This roadmap has now been approved internally and gives us a clear direction for the programme over the next 12-18 months.
6. Prioritisation is key
Following our 'start small' approach, we prioritised our audiences, choosing to start with current supporters before applying a similar approach to audiences who need Shelter's help. As part of the programme, we have developed a simple selection process for new activity – start with people who have taken the same action before, looking at those who have taken a similar action, then the people in a similar segment and finally to test people in different segments. 
7. Be agile in content and journey planning principles
With closer investigation, we recognised we were placing far too much emphasis on asking supporters to do something for us and not enough time developing agile 'surprise and delight' content to create more engaging and meaningful supporter journeys. The programme has highlighted the benefit of creating a central library of content and tools all teams can use to create inspiring communications without asks and apply more flexible journey planning principles.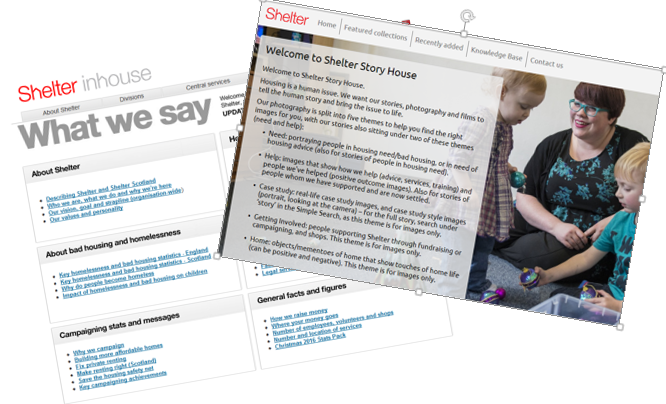 8. Be patient
When we started, we thought this was going to be an 18 month project, but now we appreciate this is just the start of an ongoing programme that needs commitment and time. And we still need to keep going back to the beginning, reminding people of what we are trying to achieve, because everyone has their own commitments and priorities. We've learned to be patient and adapt our approach as we learn along the way.
After 18 months, we've made significant progress. We're developing joined up comms across different departments, collectively improving understanding and appreciation of our supporters at Shelter. We have practical tools and frameworks to support more tailored supporter journeys. We have agile content to help us deliver the right message, to the right audience at the right time. We are beginning to put the supporter at the heart of everything we do. It's been a journey, challenging at times but rewarding too and one that is having a positive impact on everything we do.
More like this
Find out more about Shelter's supporter journey programme using the resources from our future of public engagement conference.