Neo is a purposeful strategic and creative partner for the pioneers making our world a better place. We're also a certified B Corporation.
Since 2002, we've worked only with charities, social enterprises and sustainable businesses. Those who shine a light on our biggest problems and get us excited about the solutions, whatever the scale.
Our work is about creating deeper connections through identity, culture and communications. Connections that move people to be part of radical human change. We do this by finding what matters most about what you do — then we tell the story that will make it matter more.
Member discount offer
10%
Recommendations
"Neo have supported us to align multiple national partners around a shared purpose, creating a powerful vision we are collaboratively striving towards every day"

Sion Kitson, development manager for coaching & professional workforce, Sport England
"The narrative Neo developed was very powerful and formed the foundations of our strategy. Our new identity is bold and speaks to our newfound sense of equality with our community."

Jane Petit, CEO, Foothold
Articles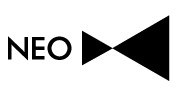 Categories
Contact
01273 600 500
Twitter